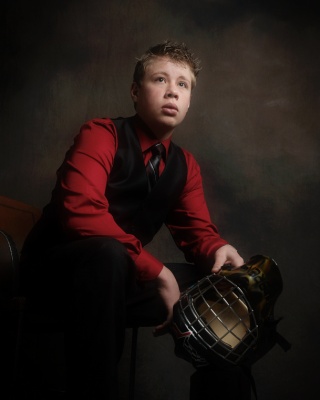 Brendon Gorrill Memorial Scholarship
Promoting Community through Sportsmanship and Play.
Brendon Gorrill loved the sport of hockey. His strengths, other than the love of the game, was his sportsmanship and that he gave 100% effort whether it was a practice or a game. When his team won he would credit his teammates with their outstanding play, and when they lost he would take the brunt of the blame. Every year his teammates were his best friends, often becoming friends for life. One thing that exemplifies his personality was the fact that every time he passed the opposing goalie, he would tap them on their pads with his stick as a sign of mutual respect. This scholarship honours goalies of similar personalities, highlighting good sportsmanship and hard work. It is intended to assist young goalies that otherwise could not afford to attend the GDI camps. We have also expanded our reach to all players to assist with fees and equipment as well
Kevin Swanson of GDI has been a huge support of this Scholarship, and we could not do this without him. He was a mentor and friend to Brendon, and the true leader in this endeavour.
why we do this
Learn more about the organization, what we do for the community and how you can help!
Donate
You can help us support families who are not financially able to take on the cost of registration fees, equipment, and development camps for their children